Try Our Delicious Selection
Choose From Our Selection of 24 Different Ice Cream Flavors
Flavorful Ice Cream, Tasty Beverages, and Mouth Watering Macaroons
Café Laurent located in Burnstown on Calabogie road is a beautiful place where you can make a little stopover to taste good premium ice cream as well as enjoy a good cup of coffee accompanied by a small bakery. All this while enjoying the beautiful scenery of the area.
Entrepreneur and creative, Laurent is the owner of the Café. He will be delighted to welcome you to discover our different flavors.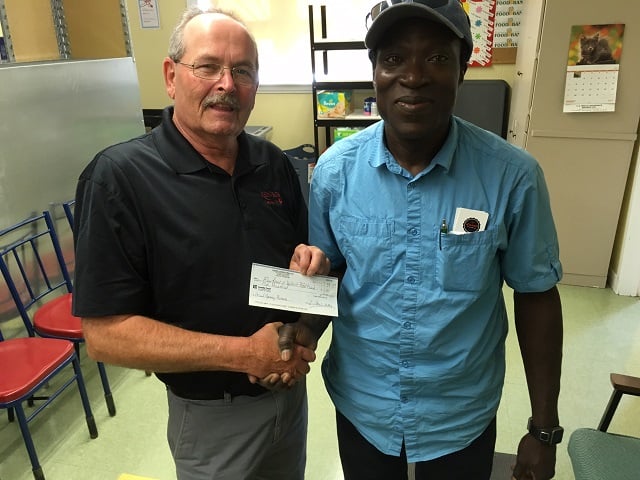 A Burnstown businessman is giving back to the place he now calls home. Originally from Africa, Laurent Coulibaly has fulfilled a commitment to the Renfrew and District Food Bank. Coulibaly, a geologist by trade, recently opened an ice cream parlour in Burnstown and he made a vow to donate ten percent of opening day profits to the food bank. Yesterday, he presented food bank coordinator Doug Brookes with a cheque for five hundred dollars. Brookes says at this time of year, donations are rare.
"Coulibaly says he also plans to volunteer at the Food Bank, as it is important to set an example."